"Tanner's Team,
We just want to say thank you again for your donation. It means so much to us! We received the care package as well. Thank you very much!"

"Thank you Tanner's team for helping with our mortgage payment. Taylor used her special blanket when she went to treatment today."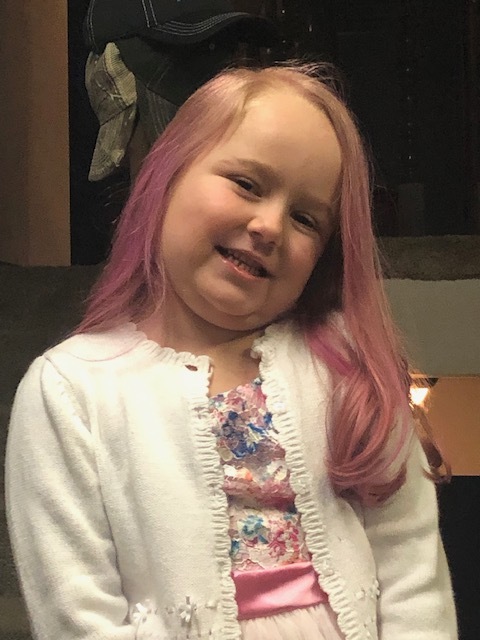 "Thank you so much for helping our family. We truly appreciate what you have done. I am attaching a picture of Lillian for you to use. We hope we get a chance to meet you at the end of the month at Tanners birthday celebration."
"Thank you again Tanner's Team for your generosity. We are so appreciative of your support when our little Max was in the NICU. His 1st birthday is in a few weeks and we are happy to say that he is doing fantastic and we've only received great news at his follow up appointments."
"Thank you so much for the beautiful blanket, t-shirt and the amazing scholarship for our family. We are so thankful and appreciative."
"THANK YOU from the bottom of our hearts – words simply cannot express how grateful we are. We look forward to the future of supporting Tanner's Team Foundation and other families that are faced with a journey such as ours."
"Thank you for the grant you gave which paid our mortgage for the month of November. What a gift that helps ease some of the stress...
Thank you, from our family to yours."
"We had a wonderful time. Thanks so much for the opportunity to participate in such a wonderful give back especially when we have been through so much from the beginning of the year. Everything was very nice! Here is a picture of little Serena admiring the beautiful water park!"
"June and July were the roughest months for Phoenix and our entire family. He was not only initially diagnosed, but also was hospitalized three additional times. As you know, and must hear from many families, gas, lodging, food, etc. all add up so quickly, but we all would endure any cost to ensure the best possible treatment and care for our children. Your gift of a mortgage payment is a true blessing! On behalf of my whole family, thank you."
"We would like to express how grateful we are for the financial help you have given our family. We are so fortunate to have the help during this difficult
journey of ours. This is such a wonderful thing that you have started and we feel so very lucky to have had not only the
financial help but also all of your thoughts and prayers."
"Thank all so much for the amazing gift of our mortgage payments, onesie and blanket. It's an absolute blessing to have a foundation like yours step up and help families relieve the burden of that. The attached is a picture of Neva at Easter. She had just completed her first round of treatment and handled it very well. We currently are at home waiting for her ANC levels to rise so we can begin the next round. Again thanks to everyone involved in this great organization."
"Thank you for your generous donation towards our expenses in memory of Tanner and honor of our daughter fighting Cystic Fibrosis.
As you know, it's challenging enough to have a child with a life threatening/shortening illness and it's expenses. Your donation has brought relief."
"Thank you so much for your generous gift. We received a package from you today with the gas gift card, onesie, blanket and tote bag. One of our greatest stresses at this time is driving 95 minutes to be with our son each day. Your gift of gas cards helps relieve that stress of expense so thank you from the bottom of our hearts."
"Harlow finally has grown big enough to fit in her Tanner' s Team onsie! Thank you SO much for the gift you gave our family. It helped tremendously in our time of need and we appreciate it so much!"
"Thank you Tanners Team for your support as our little Alizabeth battle's through Acute Lymphoblastic Leukemia.
Your support you have shown for our family of "7" is appreciated more than you know!"
"We can never express our gratitude for the generous gift! I filled out the application with fingers crossed that even $200 would be a blessing and help out a ton. We never in a million years expected such generosity! 1st thing we are doing is paying the yearly insurance premium for our handicap van that Alex uses to go to appointments!
"Gretta is 5 days post bone marrow transplant. She is doing good just sleeping lots. and loves the blanket you guys made for her! Thank you once again. <3"
"Such a nice thing you do for families! The kids loved the water park! Everyone was nice and it was a very pleasant place to stay! Dinner was delicious and much appreciated as well. Thank you again for the entire experience - much appreciated!"